Water ingress - Riversdale rd HAWTHORN
This high end property of 61 apartments was suffering from water ingress from balconies and planter boxes over many years. This was caused by the lack of waterproofing to the balconies and planter boxes when originally constructed.
To repair and stop leaking balconies and planter boxes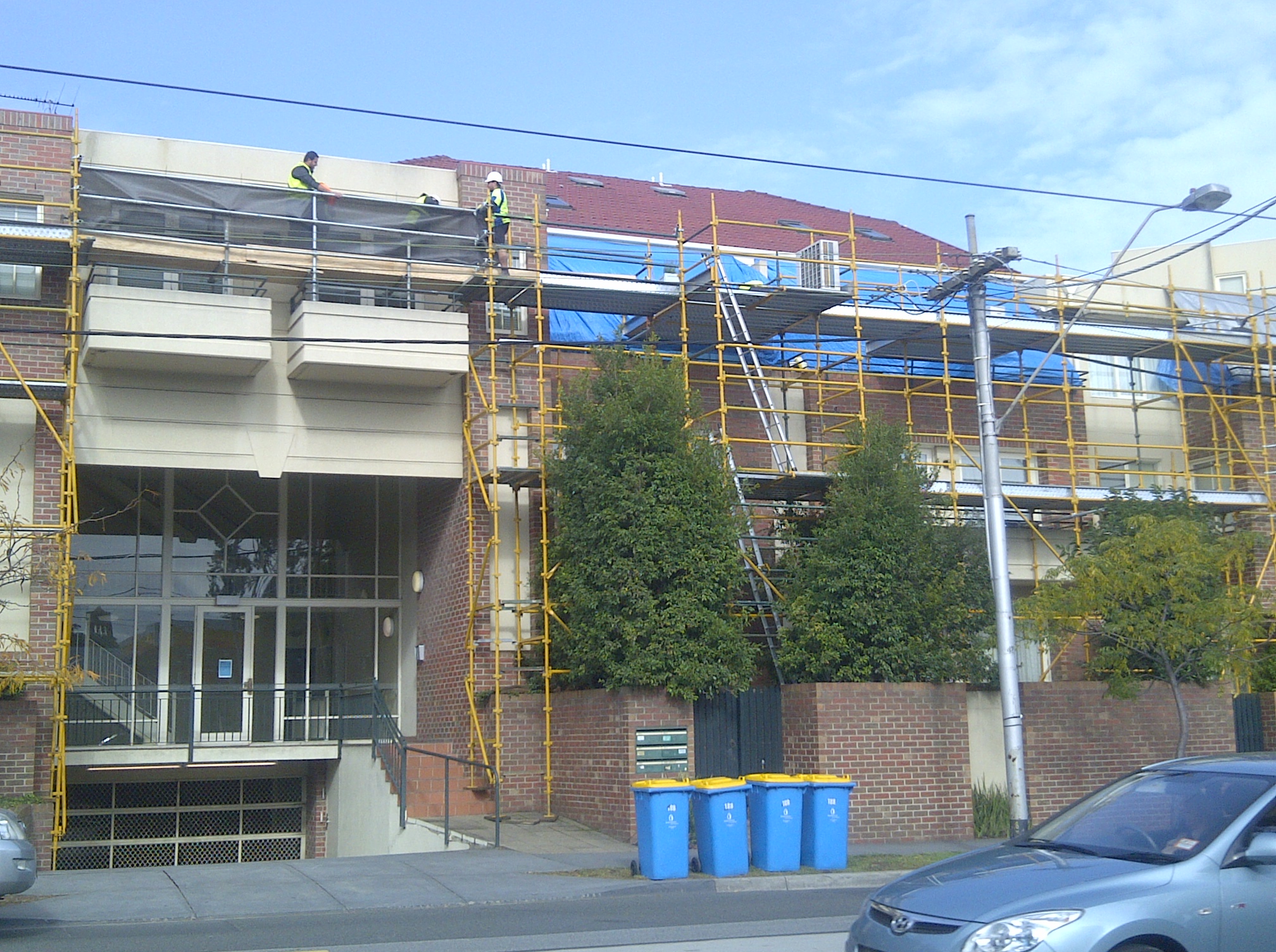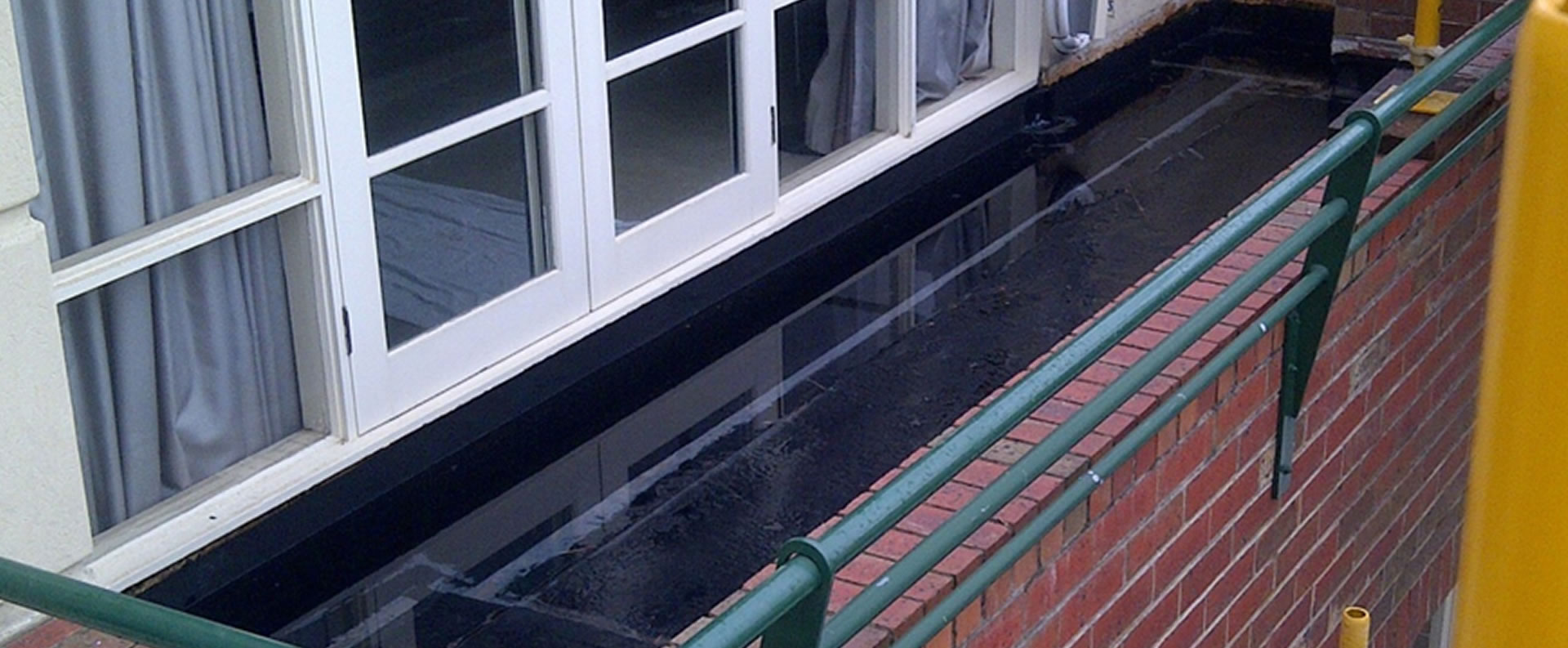 Our task was to strip all the tiles from the balconies and common areas above the underground carparks and empty all the effected planter boxes. New screeds and membranes installed before retiling of the balconies and re filling of the planter boxes could then be performed. New rain-heads where also required to take the excess water away.
Strip
Removal of all existing surface material inc tiles, screed and any existing membrane.
Membrane
Apply new membrane in accordance with engineered specifications and test for leaks.
Screed
Apply screed to effected area to allow run off of water.
Membrane 2
Apply second membrane to top of screed for extra waterproofing. We test for leaks to assure no future issues.
Tiling
Tile or retile area to finish off and then test once again for leaks.
Spring is upon us

The spring months are some of the best conditions to tackle any major works around your properties such as painting, rendering, roof repairs or fencing. Painting in particular is much more effective in these slightly warmer months read more

Project Review - Princess St Port Melbourne

MPR has been engaged to rectify the problem which involves removal approx 120m2 of terrace tiling and screed so as to allow a new membrane to be installed, new screed and new tiling. read more

How to build a pizza oven

Lets look at building your own wood fired oven. This is becoming very popular these days as people move to the outdoors for entertaining and the popularity of cooking shows. read more